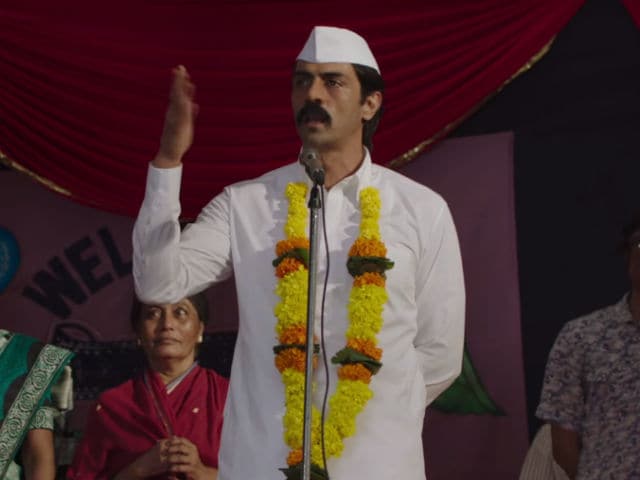 Cast: Arjun Rampal, Aishwarya Rajessh, Nishikant Kamat
Director: Ashim Ahluwalia
Rating: 3 stars
Ask any actor of some worth. It is not easy to play a known living character. Audiences and the character that you are playing, plus their close associates, judge the performance with scrutinized harshness and normally find it wanting. Not this time. Not Arun Gawli. Not Arjun Rampal, who has shaped into  smooth efficiency and such noiseless excellence that we are liable to miss the point.
Don't make the mistake of confusing Arjun's laidback wisdom in portraying the gangster-philanthropist-parliamentarian-convict Arun Gawli as a Devgn-esque laziness. This is a power-packed implosive performance. Rampal plays Gawli as a time bomb waiting to explode. There are no extra toppings, fringe benefits, perks or bonuses to this performance.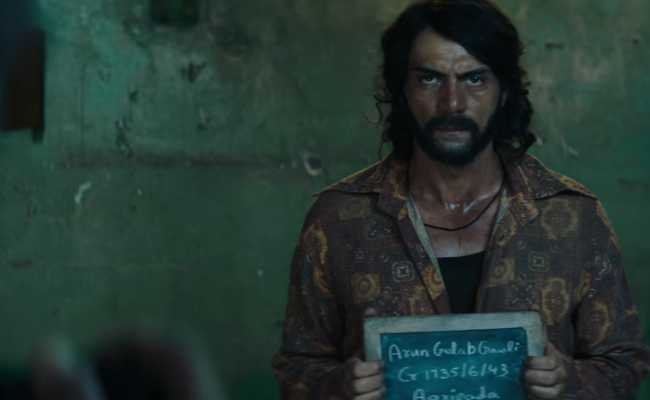 Rampal plays it straight. Director Ashim Ahluwalia gives the actor no room to stretch out his character's inner world. Fleeting looks and fugitive gestures add up to making
Comparisons are not called-for. But I can't help compare Rampal's Gawli with Shah Rukh Khan's Raees. The two sagas of Robin Hoods with furious FIRs on their wanted heads, bear many similarities. Except that Shah Ruh could never enter his gangster character's world.
Arjun goes right in. He is the only recognizable face (provided his physical and emotional transformation leaves any room for recognition) in the vast cast of what I suspect to be several real-life anti-socials. Cannily, the director builds the quirks around killings and feuds of criminal clans through actors who surrender to their characters with a brutal velocity.
Watch out for Rajesh Shringapure as Gawli's accomplice Rama and Farhan Akhtar playing Dawood as so cool, you may confuse the jungle for the greenery. There is a brilliant conniving female character Rani (played with smouldering slyness by Shruti Bapna) who uses sex as an ATM machine. Rani tells part of Gawli's stories. Other people associated with his life tell the rest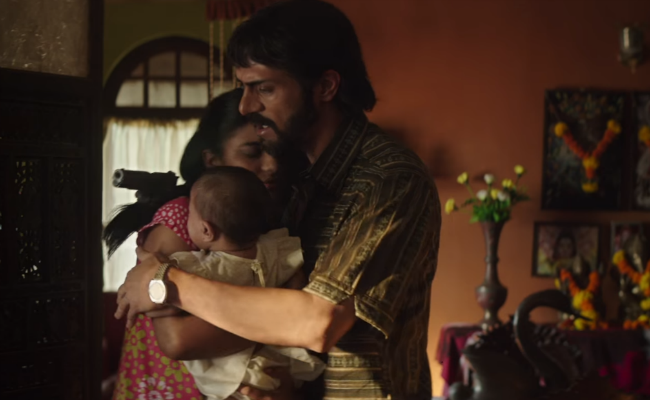 The editors piece together the saga with layered urgency. This is not an easy story to tell or for us to comprehend. There is no room here for any actor, least of all Rampal, to strut with guns and appear even remotely macho. If you are looking for a stylish take on gangsterism, look elsewhere.
Besides its technical excellence, the biggest achievement of Daddy is its portrayal of violence as swift, repugnant and utterly ugly. The shootouts and here I would like to commend action director Shyam Kaushal, are brutal, terse and to the point. The killers do their business with swift professionalism leaving no room for self-congratulatory paeans to violence that Tarantino, Coppola and nearer home, Mukul Anand and Mani Ratnam have specialized in.
In one notably savage attack, a petty gangster infiltrates a jail cell and pounds an inmate to a pulp after shooting him. What we see is the gut-churning fury of violence in all the graphic sequences of gangrenous gang wars where we hear every bone crunch with the wince-inducing impact of a blow delivered in our popcorn-munching faces.
For me, the real hero of Daddy, besides Rampal (and some, not all, of his co-actors) is the sound editor Sangik Basu followed by the cinematographer Jessica Lee Agne aided by Pankaj Kumar who bring to the frames a sinking feeling of an unwashed blood-soaked doom.
Download